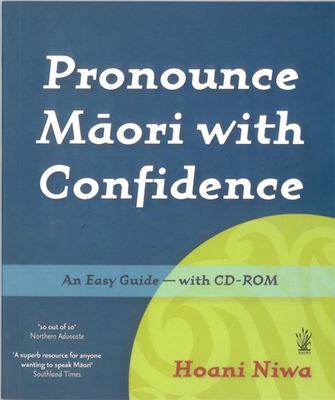 $28.00
NZD
Category: References and Language
This book and CD set gives the basics of how to pronounce Maori correctly, while teaching a little of the language to be used in everyday ife. No prior knowledge of Maori is reqired to use this book. All you need is to take on board a few simple rules and then apply them. The CD-ROM - playable on audio and viewable on computer - supports the book at every step and presents the correct pronunciation as a model for your own practice. Pronounce Maori with Confidence explains- the Maori alphabet, pronunciaton of each letter, syllables, stress, commonly mispronounced words, pronunciation for frequently used words, including the names of people, places and tribes. ...Show more
$25.00
NZD
Category: References and Language | Reading Level: Very Good
Proverbs (or whakatauki) express the wisdom, wit and commonsense of the Maori people. They are of great value and inspiration to writers, story-tellers and anyone speaking in a Maori setting. Several hundred proverbs are contained in The Raupo Book of Maori Proverbs, categorised under a large number of diverse headings, with translations and explanations in English. This comprehensive and dependable book serves as both a useful reference and an insight into values of the Maori. ...Show more
$25.00
NZD
Category: References and Language
A brand-new way to have fun with te reo Māori.Māori Made Fun contains over 200 word games, puzzles and activities - a jam-packed box of te reo tricks for everyone. Whether you're already a confident speaker of Māori or just getting started, use te reo Māori every day or almost never, have one hour spar e or only one minute, this is the book for you. Featuring-Crosswords and wordfindsWord searchesRhyming riddlesVisual puzzlesColouring-in activitiesWord matchesCode crackers. . . and much more! From the authors of Māori Made Easy, Māori at Home and My First Words in Māori. ...Show more
$13.00
NZD
Category: References and Language | Series: I Used to Know That ...
A runaway hit and Sunday Times bestseller in 2008, My Grammar and I has continued to grow in popularity, becoming the go-to guide for grammar. Repackaged with a fresh jacket design, this much-loved gift title is now available in paperback, for new readers and fans of the series alike. My Grammar and I o ffers amusing examples of awful grammar, while steering you in the direction of grammatical greatness. Taking you on a tour of the English language through the minefield of rules and conditions that can catch you out, from dangling modifiers to split infinitives, it highlights the common pitfalls that every English language user faces on a day to day basis. Refreshing everything you should have learnt at school and more, My Grammar and I is informative yet entertaining - an ideal buy for any English language enthusiast. ...Show more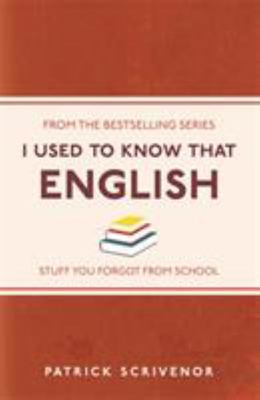 $13.00
NZD
Category: References and Language | Series: I Used to Know That
If you can't tell a possessive pronoun from a correlative conjunction, confuse 'disinterested' and 'uninterested' and struggle with the subjunctive, then I Used to Know That: English has the answers. Relearn the essential rules of the English language, from grammar and punctuation to sentence constructi on and parts of speech. Also helps to improve your spelling and clarifies the vocabulary that often causes confusion. Focusing on simplicity and clarity, this is an accessible yet fun way to revisit the English language while enjoying a walk down memory lane - and remembering the stuff you really shouldn't have forgotten... ...Show more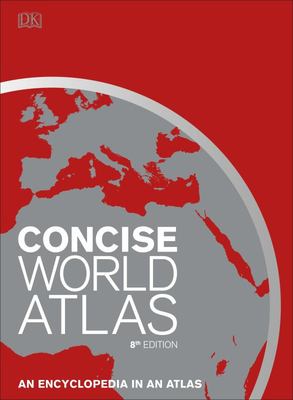 $48.00
NZD
Category: References and Language
The atlas of everything you need to know about our planet today. This encyclopedic view of our planet, fully revised and updated for the 8th edition, sets new standards in cartographic excellence. Created using the latest digital techniques and satellite data, high-definition maps of the whole world ar e complemented by superb photographs, diagrams and topic maps. First published in 2001, this extensive atlas is an invaluable reference for home, school, and office. The opening section is a fascinating introduction to our world with a series of maps that illustrate its physical, political, economic, and demographic geography. The main section is a series of beautifully clear and concise maps that give a superb overview of the world's continents. Each page contains a wealth of extra information that helps to separate this atlas from so many others, including inset maps, photographs and text to help give a real flavour of the geography and culture of a region. New information in this edition includes everything from revised country names, such as Eswatini for Swaziland, to updated country statistics and population numbers. Linking all of this together is a fully cross-referenced index containing 80,000 place names, making Concise World Atlas a truly in-depth portrait of our planet. ...Show more
$28.00
NZD
Category: References and Language
First published in 1990, and reprinted steadily ever since, the first edition of the Collins Maori Phrasebook and Dictionary was an inaugural Silver Premier New Zealand Bestseller, and has sold over 30,000 copies. This revised edition includes an update of the original book to incorporate modern terms a nd useage, as well as providing a comprehensive and authoritative range of simple phrases for use in a variety of social and formal occasions. With an increasing interest in the Maori language, and the advent of Maori television, many more people are learning and speaking Maori, and this book is an ideal resource for those with some knowledge who are looking to gain increased fluency and confidence.  ...Show more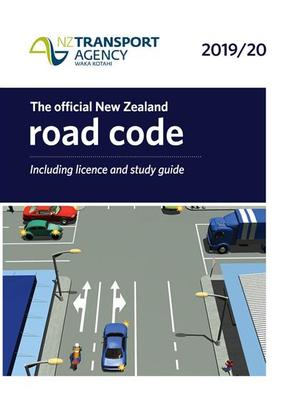 $26.00
NZD
Category: References and Language
The New Zealand Road codes have been updated. There are no major content changes. There are some minor changes which include an update of test guides to reflect current test guidelines, an update to driver licensing system requirements and formatting changes to make the road codes easier to read.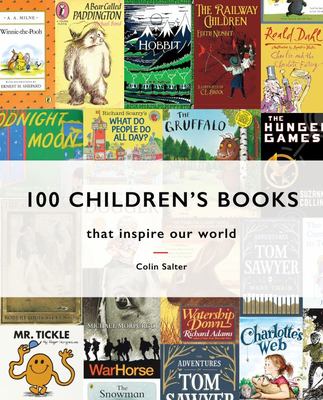 $35.00
NZD
Category: International General Non-Fiction
An amazing collection of the most beloved, original, inspiring, hysterical, heart-warming, compelling, rude and downright scary books that have enchanted children the world over. In 100 Children's Books That Inspired Our World, author Colin Salter brings together an exceptional collection of truly groun dbreaking children's books - from Mark Twain's Tom Sawyer to the graphic novels of Dr. Seuss. All the classic children's authors are represented with one stand-out book, plus mentions for their best-known works. Ordered chronologically, the book features favourite children's books ranging from Victorian classics to modern day bestsellers. Entries include: Alice in Wonderland, Treasure Island, Charlotte's Web, A Series of Unfortunate Events, Matilda, Watership Down, Tales of Hans Christian Anderson, Grimms Fairy Tales, Peter Pan, A Bear Called Paddington, The Snowman, The Secret Garden, How to Train Your Dragon, Anne of Green Gables, Harry Potter, James and the Giant Peach, The Gruffalo, Mr Men, Coraline, Herge's Adventures of TinTin, The Curious Incident of the Dog in the Night-time, Finn Family Moomintroll, Swiss Family Robinson, Heidi, The Hobbit, The Red Balloon, The Jungle Book, Mary Poppins, The Tale of Peter Rabbit, His Dark Materials, The Railway Children, Noddy, The House at Pooh Corner, The Sheep Pig, Stig of the Dump, Fungus the Bogeyman, Nancy Drew, The Hardy Boys, Secret Seven, Famous Five, Black Beauty, The Diary of a Young Girl, The Boy in Striped Pyjamas, Artemis Fowl and many more who lived happily ever after. ...Show more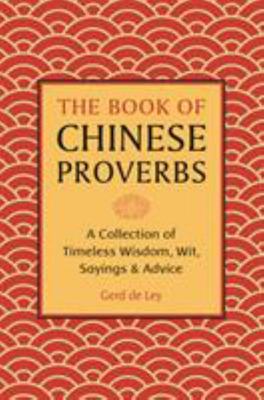 $30.00
NZD
Category: References and Language
Chinese culture is one of the oldest in history and the amount of wisdom collected during that time is bigger than the Great Wall of China. From Confucius to Laozi to Sun Tzu, numerous Chinese philosophers and their teachings have influenced Chinese culture, but permeated in many different parts of the world.The Book of Chinese Proverbsfeatures over 2000 of the greatest ones, organized to be accessible and informative for today's audience and giving more insights to China and its rich culture. ...Show more