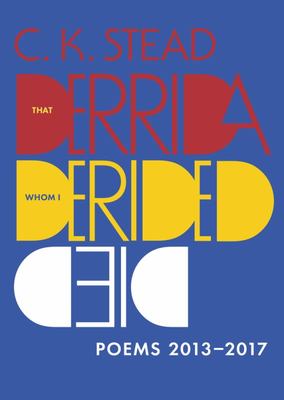 $30.00
NZD
Category: Poetry & Anthology | Reading Level: very good
" All his life he¿d measured the worth of a work by its cost in effort. Only at the last came this `certainty of execution¿ costing him next-to-nothing, receiving his all. In his eighty-sixth year, C. K. Stead¿s new collection leads us deep inside the life of the poet. He looks back at his younger self, remembering old loves and cringing at his `lugubrious rhyming¿. He writes most often of those who have gone (Jacques Derrida and Allen Curnow, Peter Porter and Sarah Broom, Colin McCahon and Maurice Shadbolt, Lauris Edmond and Ted Hughes) but also of those still with us (Kevin Ireland and Fleur Adcock, Alan Roddick and Bill Manhire, Michael Frayn and Paula Rego, his family, himself caught naked in the mirror ¿ and dancing). He takes us with him on the poetical life: from Dogshit Park in Budapest to a Zagreb bookshop to the Christchurch Word Festival. The collection includes a series of poems written while the author was poet laureate, including a sequence on World War I in which `the Ministry¿ requests poems from our reluctant and sometimes defiant laureate, who responds in the salty voice of Catullus that he has made his own so often before. As always there is, at the centre, poetry itself, what Stead¿s old mentor Sargeson called `the life of the mind¿: I was the one who believed in poetry ¿ that it could capture the gull in flight and the opening flower and in the blink of an eye a knock on the door of death." ...Show more
$28.00
NZD
Category: Poetry & Anthology
NEW YORK TIMES BESTSELLER * "From The New Yorker's beloved cultural critic comes a bold, unflinching collection of essays about self-deception, examining everything from scammer culture to reality television."--Esquire   "A whip-smart, challenging book."--Zadie Smith * "Jia Tolentino could be the Joan D idion of our time."--Vulture FINALIST FOR THE NATIONAL BOOK CRITICS CIRCLE'S JOHN LEONARD PRIZE FOR BEST FIRST BOOK * NAMED ONE OF THE TEN BEST BOOKS OF THE YEAR BY THE NEW YORK PUBLIC LIBRARY AND HARVARD CRIMSON AND ONE OF THE BEST BOOKS OF THE YEAR BY The New York Times Book Review * Time * Chicago Tribune * The Washington Post * NPR * Variety * Esquire * Vox * Elle * Glamour * GQ * Good Housekeeping * Paste * Town & Country * BookPage * Kirkus Reviews * BookRiot * Shelf Awareness Jia Tolentino is a peerless voice of her generation, tackling the conflicts, contradictions, and sea changes that define us and our time. Now, in this dazzling collection of nine entirely original essays, written with a rare combination of give and sharpness, wit and fearlessness, she delves into the forces that warp our vision, demonstrating an unparalleled stylistic potency and critical dexterity. Trick Mirror is an enlightening, unforgettable trip through the river of self-delusion that surges just beneath the surface of our lives. This is a book about the incentives that shape us, and about how hard it is to see ourselves clearly through a culture that revolves around the self. In each essay, Tolentino writes about a cultural prism: the rise of the nightmare social internet; the advent of scamming as the definitive millennial ethos; the literary heroine's journey from brave to blank to bitter; the punitive dream of optimization, which insists that everything, including our bodies, should become more efficient and beautiful until we die. Gleaming with Tolentino's sense of humor and capacity to elucidate the impossibly complex in an instant, and marked by her desire to treat the reader with profound honesty, Trick Mirror is an instant classic of the worst decade yet. LONGLISTED FOR THE PEN/DIAMONSTEIN-SPIELVOGEL AWARD FOR THE ART OF THE ESSAY "Jia Tolentino is the best young essayist at work in the United States, one I've consistently admired and learned from, and I was exhilarated to get a whole lot of her at once in Trick Mirror. In these nine essays, she rethinks troubling ingredients of modern life, from the internet to mind-altering drugs to wedding culture. All through the book, single sentences flash like lightning to show something familiar in a startling way, but she also builds extended arguments with her usual, unusual blend of lyricism and skepticism. In the end, we have a picture of America that was as missing as it was needed."--Rebecca Solnit, author of Men Explain Things to Me ...Show more
$25.00
NZD
Category: Poetry & Anthology | Reading Level: near fine
A new poetry collection that takes readers among 'the unsilent women', from Hipparchia to J. K. Rowling. 'Women who speak have always been monstrous. That twisty sphinx, those tempting sirens; better plug your ears with wax, boys.' Where are the female philosophers? Why are women silenced? Who can tell us how to live? In her fourth collection of poetry, Helen Rickerby takes readers on a journey into women's writing, a quest for philosophical answers, and an investigation of poetic form. The poems in How to Live engage in a conversation with 'the unsilent women' – Hipparchia and George Eliot, Ban Zhao and Mary Shelley. They do so in order to explore philosophical and practical questions: how one could or should live a good life, how to be happy, how to not die, how to live. Rickerby thinks through the ways that poetry can build up and deconstruct a life, how the subtext and layers inherent in poetry can add to the telling of a life story, and how different perspectives can be incorporated into one work – the place where poetry meets essay, where fiction meets non-fiction, where biography meets autobiography, where plain-speaking meets lyricism, where form pushes against digression. The work is witty ('Perhaps I should ban "perhaps".') and self-reflexive ('Am I afraid that if I let the words leak out, they'll mix with oxygen and become prose?') as Rickerby draws on the intensity, symbolism and layering of poetic form, using poetry as a space of exploration of ideas, of thinking, of essaying. ...Show more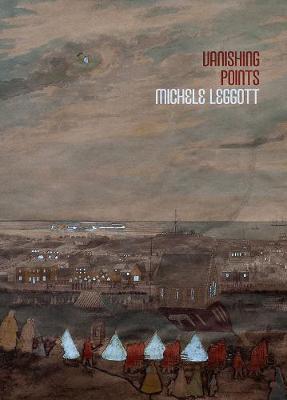 $28.00
NZD
Category: Poetry & Anthology | Reading Level: New
It's an optical amusement, a punctured surface letting light pour through holes cut out of the picture. Moon, army tents and the windows of houses and St Mary's church glow or flicker with luminance. Between them move women and children as well as soldiers. Steamers, a brig and a schooner ride on the mo onlit sea. Part and not part of the scene is the artist's son, who lies three days buried in the churchyard at the foot of the hill where his father sits sketching the arrival of imperial troops. Now walk away from the painting when it is lit up and see how light falls into the world on this side of the picture surface. Is this what the artist meant by his cut outs? Is this the meaning of every magic lantern slide? Vanishing Points concerns itself with appearance and disappearance as modes of memory, familial until we lose sight of that horizon line and must settle instead for a series of intersecting arcs. It is full of stories caught from the air and pictures made of words. It stands here and goes there, a real or an imagined place. If we can work out the navigation the rest will follow. Michele Leggott's new collection is full of history and family, lights and mirrors, the real and the surreal, now articulated through a powerful amalgam of prose poems and verse. ...Show more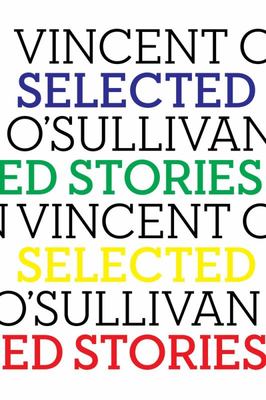 $40.00
NZD
Category: Poetry & Anthology
Presenting thirty-five stories from seven collections published over more than forty years, Vincent O'Sullivan's Selected Stories is a milestone in the career of one of New Zealand's leading writers.
Craven
by Jane Arthur
$25.00
NZD
Category: Poetry & Anthology
Craven is an exceptional debut: Jane Arthur delights, unnerves and challenges in poems that circle both the everyday and the ineffable - piano practice, past lives, being forced onto dancefloors. This is a smart and disarming collection that traces the ever-changing forms of light and dark in our lives, and how our eyes adjust, despite ourselves, as we go along. ...Show more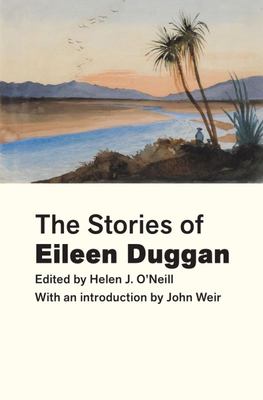 $35.00
NZD
Category: Poetry & Anthology
The Stories of Eileen Duggan presents the two collections of short stories Eileen Duggan wrote but did not offer for publication, and includes a Preface by the editor, Helen J. O'Neill, and a substantial introduction by John Weir. Eileen Duggan was born in Tuamarina in 1894, the youngest of four daughte rs of Irish immigrant parents. Her first poems were published in the Tablet in 1917, and by the time of her second full collection in 1936 she was internationally celebrated as the best poet New Zealand had produced, published and widely reviewed in Ireland, Great Britain and the United States. At home, however, her work had little appeal to the modernist movement led by Curnow, Glover and Fairburn, and in her later years she supported herself as a journalist and wrote little poetry, before her death in Wellington in 1972. Published here for the first time, these stories are tantalising evidence of the fiction writer Eileen Duggan could have become if she had not devoted her primary creative energy to poetry, and are an important addition to the canon of New Zealand literature. ...Show more
$30.00
NZD
Category: Poetry & Anthology
Sam Hunt is New Zealand¿s best-known and, arguably, best-loved poet. Coming to it: Selected poems is the latest collection of Hunt¿s poems to be published. It is intended to replace both Doubtless: New and selected and Knucklebones: Poems 1962¿2012 (both out of print) to ensure that a substantial select ion of his poems remain available to the general reader. In Coming to it, a broad selection of Hunt¿s older poems sit ahead of his more recent work from Chords (2011), Salt River Songs (2016) as well as 19 brand new, previously unpublished poems written in 2018. As always, Hunt¿s unflinchingly honest, elegiac and moving poems roam around familiar themes of family, friends and lovers; landscapes and the play of the weather; and the challenges of ageing and mortality. Sam Hunt has had a remarkable and enduring career, and Coming to it is a fitting tribute to the quality of his poems. ...Show more
$30.00
NZD
Category: Poetry & Anthology | Series: Faber Poetry Ser.
As a poet, editor and essayist, T. S. Eliot was one of the defining figures of twentieth century poetry. This selection, which was made by Eliot himself, includes many of his most celebrated works, including "The Love Song of J. Alfred Prufrock" and "The Waste Land". Other volumes in this series, includ e: "Auden", "Betjemen", "Plath", "Hughes", and "Yeats". ...Show more
$35.00
NZD
Category: Poetry & Anthology
A mesmerising, luminously beautiful new poetry collection from Anne Michaels, internationally acclaimed poet and bestselling author of Fugitive Pieces In this passionate, profound collection, Anne Michaels explores one of her essential concerns: 'what love makes us capable of, and incapable of'. Here i s the paradox at the heart of loss, the ways in which passion must accept, must insist, that 'death ... give/not only take from us'. A sea in darkness, a woman's hair shining in light, rain falling... how quiet must a voice be in order to be heard? In this way, desire is evoked with intensity and precision. By the end, we are left with a renewed awareness of the mystery at the core of existence; we enter a space that is 'not inside, not outside: / dusk's doorway,' where love remains alive. From the internationally acclaimed poet and bestselling author of Fugitive Pieces comes an elegiac, luminously beautiful new poetry collection written in the aftermath of a great love ...Show more
$23.00
NZD
Category: Poetry & Anthology | Series: Faber Poetry Ser.
Ariel, first published in 1965, contains many of Sylvia Plath's best-known poems, written in an extraordinary burst of creativity just before her death in 1963. Including poems such as 'Lady Lazarus', 'Edge', 'Daddy' and 'Paralytic', it was the first of four collections to be published by Faber & Fa ber. Ariel is the volume on which Sylvia Plath's reputation as one of the most original, daring and gifted poets of the twentieth century rests. 'Since she died my mother has been dissected, analysed, reinterpreted, reinvented, fictionalized, and in some cases completely fabricated. It comes down to this: her own words describe her best, her ever-changing moods defining the way she viewed her world and the manner in which she pinned down her subjects with a merciless eye.' - from Frieda Hughes's introduction to Ariel ...Show more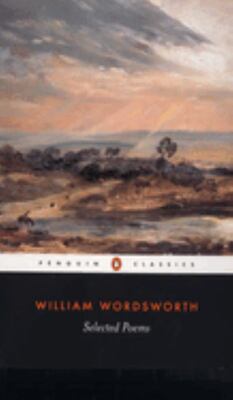 $18.00
NZD
Category: Poetry & Anthology | Series: Penguin Classics Ser.
One of the most enduringly popular of Romantic poets, William Wordsworth epitomized the spirit of his age with his celebration of the natural world and belief in the importance of feeling. This volume brings together a rich selection from the most creative period of Wordsworth's life - from 'Tintern Abb ey', an ode on the restorative powers of nature written during his intense friendship with Coleridge, to excerpts from his epic autobiographical poem, The Prelude. Also included are much-loved short works such as 'I wandered lonely as a Cloud', 'Composed Upon Westminster Bridge' and the poignant 'Lucy Gray'. These poems demonstrate Wordsworth's astonishing range, power and inventiveness, and the sustained and captivating vision that informed his work. ...Show more