$30.00
NZD
Category: Philosophy and Religion
'An amazingly wide-ranging book, showing that the world's religious texts can be a force for good today' John Barton, author of A History of the Bible In our increasingly secular world, holy texts are at best seen as irrelevant, and at worst as an excuse to incite violence, hatred and division. The Qur an, the Torah and the Bible are often employed selectively to underwrite arbitrary and subjective views. They are believed to be divinely ordained; they are claimed to contain eternal truths. But as Karen Armstrong, a world authority on religious affairs, shows in this fascinating journey through millennia of history, this narrow reading of scripture is a relatively recent phenomenon. Armstrong argues that only by rediscovering an open engagement with their holy texts will the world's religions be able to curtail arrogance and intolerance. And if scripture is used to engage with the world in more meaningful and compassionate ways, we will find that it still has a great deal to teach us. 'Magisterial... A dazzling accomplishment' New York Times 'Glorious... Armstrong is the most articulate and generous-hearted exegete of religion writing in English at the present time' A.N. Wilson, New Statesman ...Show more
$30.00
NZD
Category: Philosophy and Religion
A classic of spiritual literature - Mikhail Naimy, a contemporary of Kahlil Gibran, author of The Prophet, has woven legend, mysticism, philosophy and poetry into a powerful allegorical story that has touched the hearts of millions of readers.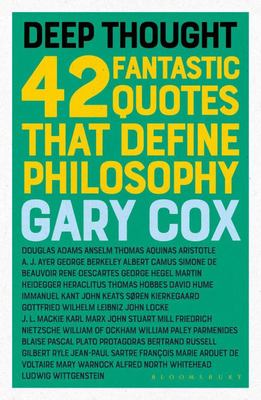 $22.00
NZD
Category: Philosophy and Religion
Gary Cox guides us through 42 of the most misunderstood, misquoted, provocative and significant quotes in the history of philosophy providing a witty and compelling commentary along the way. This entertaining and illuminating collection of quotes doesn't merely list who said what and when, it explores w ho each philosopher is and what he or she really meant when they said what they said. Viewing each quote as a philosophical thesis in itself, Cox probes the writings of everyone from Douglas Adams to A.J. Ayer and Thomas Aquinas to Karl Marx. This is a philosophical journey through history, culture and writing to bring us to a deeper understanding of why we think the way we do. As Douglas Adams points out, if there is no final answer to the question, 'What is the meaning of life?', '42' is as good or bad an answer as any other. Here Cox shows that 42 quotes might be even better! ...Show more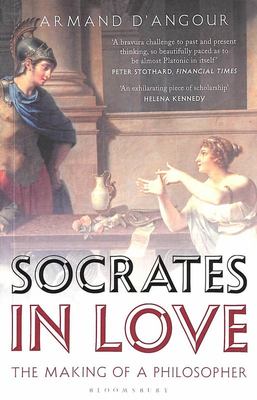 $25.00
NZD
Category: Philosophy and Religion
An innovative and insightful exploration of the passionate early life of Socrates and the influences that led him to become the first and greatest of philosophers Socrates- the philosopher whose questioning gave birth to the ideas of Western thought, and whose execution marked the end of the Athenian Go lden Age. Yet despite his pre-eminence among the great thinkers of history, little of his life story is known. What we know tends to begin in his middle age and end with his trial and death. Our conception of Socrates has relied upon Plato and Xenophon o men who met him when he was in his fifties and a well-known figure in war-torn Athens. There is mystery at the heart of Socrates' story- what turned the young Socrates into a philosopher? What drove him to pursue with such persistence, at the cost of social acceptance and ultimately of his life, a whole new way of thinking about the meaning of existence? In this revisionist biography, Armand D'Angour draws on neglected sources to explore the passions and motivations of young Socrates, showing how love transformed him into the philosopher he was to become. What emerges is the figure of Socrates as never previously portrayed- a heroic warrior, an athletic wrestler and dancer o and a passionate lover. Socrates in Love sheds new light on the formative journey of the philosopher, finally revealing the identity of the woman who Socrates claimed inspired him to develop ideas that have captivated thinkers for 2,500 years. ...Show more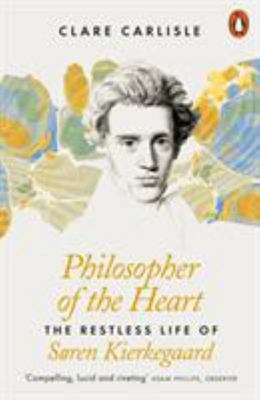 $26.00
NZD
Category: Philosophy and Religion
Philosopher of the Heart is the groundbreaking biography of renowned existentialist Søren Kierkegaard's life and creativity, and a searching exploration of how to be a human being in the world. Søren Kierkegaard is one of the most passionate and challenging of all modern philosophers, and is often rega rded as the founder of existentialism. Over about a decade in the 1840s and 1850s, writings poured from his pen pursuing the question of existence--how to be a human being in the world?--while exploring the possibilities of Christianity and confronting the failures of its institutional manifestation around him. Much of his creativity sprang from his relationship with the young woman whom he promised to marry, then left to devote himself to writing, a relationship which remained decisive for the rest of his life. He deliberately lived in the swim of human life in Copenhagen, but alone, and died exhausted in 1855 at the age of 42, bequeathing his remarkable writings to his erstwhile fiancée. Clare Carlisle's innovative and moving biography writes Kierkegaard's life as far as possible from his own perspective, to convey what it was like actually being this Socrates of Christendom--as he put it, living life forwards yet only understanding it backwards. ...Show more
$30.00
NZD
Category: Philosophy and Religion
One of the great, but often unmentioned, causes of both happiness and misery is the quality of our environment: the kind of walls, chairs, buildings and streets we're surrounded by. And yet a concern for architecture and design is too often described as frivolous, even self-indulgent. The Architecture o f Happiness starts from the idea that where we are heavily influences who we can be - and argues that it is architecture's task to stand as an eloquent reminder of our full potential.Whereas many architects are wary of openly discussing the word beauty, this audiobook has at its centre the large and naïve question: 'What is a beautiful building?' It amounts to a tour through the philosophy and psychology of architecture, which aims to change the way we think about our homes, streets and ourselves. ...Show more
$14.00
NZD
Category: Philosophy and Religion | Series: Popular Penguins Ser. | Reading Level: very good
Alain de Botton has performed a stunning feat: he has transformed arcane philosophy into something accessible and entertaining, useful and kind. Drawing on the work of six of the world's most brilliant thinkers, de Botton has arranged a panoply of wisdom to guide us through our most common problems. Fro m the frustration of misplacing your keys to the sadness of losing a loved one, the writings of Seneca can offer consolation. For the agony of not having enough money, Epicurus has a solution that everyone can afford. If your life is beset by difficulty after difficulty, wise advice may be found in the words of Nietzsche. The Consolations of Philosophy is smart, lucid, and pleasing, a rare sort of book that wonderfully fulfills the promise of its title. ...Show more
$25.00
NZD
Category: Philosophy and Religion | Series: Picador Classic Ser.
With an introduction by comedian and novelist David Baddiel A novel in seven volumes, Marcel Proust's In Search of Lost Time is considered a major literary work of the twentieth century. And even more crucially, one that you should have read by now. However, as one of its most distinguishing features i s its staggering length, many of us feel intimidated and perhaps, even, fatigued at the thought of diving in. Alain de Botton's hilarious and unexpected Proustian manual, is then, the perfect antidote to this problem. In How Proust Can Change Your Life, de Botton masterfully distils what Proust says about friendship, reading, being alive and taking your time, and mixes it with his own, no less nourishing commentary. As de Botton rereads Proust for our collective benefit, we see the continued relevance of his work and the rich and varied insights he can offer us, from how to reinvigorate your relationship to being a good host. This is Proust as you've never seen him before. He may even change your life. ...Show more
$30.00
NZD
Category: Philosophy and Religion
For millennia exploration has been central to man's quest for meaning and knowledge. For when we set our sights on the horizons, we bring everything us around into focus. Erling Kagge was the first man in history to reach all of the Earth's poles by foot - the North, the South and the summit of Everest. In Philosophy for Polar Explorers, he sets out all that he has learned from his many expeditions in sixteen concise meditations on life above and below the tree line. Part philosophy, part explorer's handbook, this an expert guide on how we can all go further, achieve more, and discover a more meaningful existence. ...Show more
$30.00
NZD
Category: Philosophy and Religion
The greatest wisdom comes from the smallest creatures There is so much we can learn from birds. Through twenty-two little lessons of wisdom inspired by how birds live, this charming french book will help you spread your wings and soar. We often need the help from those smaller than us. Having spent a lifetime watching birds, Philippe and lise - a French ornithologist and a philosopher - draw out the secret lessons that birds can teach us about how to live, and the wisdom of the natural world. Along the way you'll discover why the robin is braver than the eagle, what the arctic tern can teach us about the joy of travel, and whether the head or the heart is the best route to love (as shown by the mallard and the penguin). By the end you will feel more in touch with the rhythms of nature and have a fresh perspective on how to live the fullest life you can. ...Show more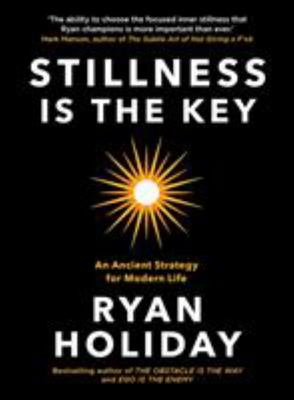 $28.00
NZD
Category: Philosophy and Religion
In The Obstacle Is the Way and Ego Is the Enemy, bestselling author Ryan Holiday made ancient wisdom wildly popular with a new generation of leaders in sports, politics, and technology. In his new book, Stillness Is the Key, Holiday draws on timeless Stoic and Buddhist philosophy to show why slowing dow n is the secret weapon for those charging ahead. All great leaders, thinkers, artists, athletes, and visionaries share one indelible quality. It enables them to conquer their tempers. To avoid distraction and discover great insights. To achieve happiness and do the right thing. Ryan Holiday calls it stillness--to be steady while the world spins around you. In this book, he outlines a path for achieving this ancient, but urgently necessary way of living. Drawing on a wide range of history's greatest thinkers, from Confucius to Seneca, Marcus Aurelius to Thich Nhat Hahn, John Stuart Mill to Nietzsche, he argues that stillness is not mere inactivity, but the doorway to self-mastery, discipline, and focus. Holiday also examines figures who exemplified the power of stillness: baseball player Sadaharu Oh, whose study of Zen made him the greatest home run hitter of all time; Winston Churchill, who in balancing his busy public life with time spent laying bricks and painting at his Chartwell estate managed to save the world from annihilation in the process; Fred Rogers, who taught generations of children to see what was invisible to the eye; Anne Frank, whose journaling and love of nature guided her through unimaginable adversity. More than ever, people are overwhelmed. They face obstacles and egos and competition. Stillness Is the Key offers a simple but inspiring antidoteto the stress of 24/7 news and social media. The stillness that we all seek is the path to meaning, contentment, and excellence in a world that needs more of it than ever. ...Show more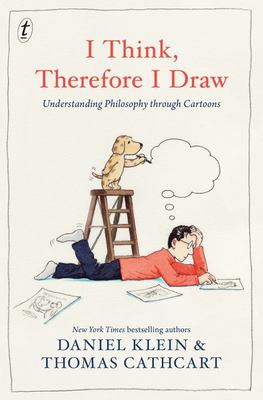 $37.00
NZD
Category: Philosophy and Religion
What's the best way to answer some of the biggest questions in life-questions like- Does God exist? What is the meaning of life? Is there a basic principle for all moral decisions? What is the best way to organise society? How do we know what is true? Are there limits to what we can know? Why do things exist? Is there life after death? Is there a design to the Universe? What is a 'self'? What is beauty? What is humankind's place in the cosmos? New York Times bestselling authors Daniel Klein and Thomas Cathcart have the answer-I Think, Therefore I Drawis a hilarious new exploration of philosophy through cartoons-a thorough introduction to all the major debates in philosophy through history to the present day. Packed with humour and loaded with profound philosophical insight, I Think, Therefore I Draw will delight and enlighten readers. ...Show more