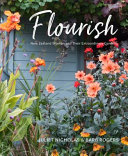 $55.00
NZD
Category: Gardening and Landscape Design
This book celebrates the endeavours and achievements of women gardeners who are responsible for some of the most-admired gardens within New Zealand. Often starting as a home-based hobby, fitting around child care and other domestic tasks, the gardens developed by the women featured in this book have evo lved into living works of art. Scattered from the far north to Stewart Island, these gardens have a few things in common. Each one has been developed by a woman responding to her own landscape and locale with energy and verve. Often an outlet for a creative urge, the gardens portray a wide cross-section of styles. The stories of the gardeners also share common bonds - hard work and a passion for the landscape - but also stories of combating isolation, loss and joining a sisterhood of gardeners. Some gardens are well known and justly celebrated both here and overseas- Bev McConnell's Ayrlies in Auckland, and Margaret Barker's garden at Larnach Castle in Dunedin. Others are undiscovered gardens worthy of wider attention. Gracious country rose gardens, inner city courtyards and edible gardens all feature. ...Show more
$80.00
NZD
Category: Gardening and Landscape Design
Courtyards have long played an important function in residential design, regulating light, shade, and the use of space. With centuries of tradition as inspiration, contemporary architects are now realizing courtyard living afresh. This lavish survey of twenty-five residences across the Asia-Pacific reg ion features homes from Australia, Taiwan, Malaysia, Indonesia, Thailand, the Philippines, Singapore, India, Vietnam, and Sri Lanka. Structured by courtyard function, the book's five chapters--on privacy; social spaces; sightlines; air, light, and shade; and blending boundaries--are richly illustrated with photography and architectural sketches that reveal the position of the courtyard within the floor plan. Showcasing the unique lifestyle opportunities afforded by contemporary courtyard design, this is an inspirational resource for anyone interested in indoor-outdoor living. ...Show more
$30.00
NZD
Category: Gardening and Landscape Design
Oaks are born and die on the same patch of earth. It is that sure-footedness that is so appealing. Ancient oaks hold a powerful sense of the longevity of life. The sense of security, of attachment to place, enchants us. You can stand beneath a grand oak and know that your more distant ancestors did so t oo. This is the story of one man's relationship to an ancient tree, the Honywood Oak. Colossal and wizened, it would have been a sapling when the Magna Carta was signed in 1215. James Canton spent two years sitting with and studying this unique tree. It was an exercise in discipline- he needed to slow down in order to appreciate it fully, to tune in to it, to connect with the ecosystem that lives around, inside and under it. In this stunning, meditative treatise, he examines our long-standing relationship with trees, a material as well as a source of myth and legend, and of solace. We no longer build our houses from the sturdy oak and its relatives, use them to fuel our fires or grind their seeds and nuts into flour in times of famine. Physically, we don't need them. Or do we? The natural world has lessons for us - if we slow down enough to listen. ...Show more
The Little Veggie Patch Co
by Fabian Capomolla and Mat Pember; Fabian Capomolla; Mat Pember
$30.00
NZD
Category: Gardening and Landscape Design
After years of helping clients grow fruit and vegetables, the Little Veggie Patch Co. crew believe anyone can grow their own food, in most any area in Australia. And in this bestselling easy-to-use guide they show you how simple it is! Fundamentals such as Soil, Climate, Watering, Composting, Worm Farms , Saving and Sowing Seeds, and Raised Garden Beds and Crates are all covered comprehensively - each with fully illustrated step-by-step plans that show how to create your own little veggie patch in any space. A complete A-Z of Edible Plants gives you vital information on more than 40 vegetables (and fruit trees), including detailed planting information, ongoing maintenance advice, tips on best companions and when to harvest. And the Weekend Activities scattered throughout the book will get the kids involved too, whether they're Making a Scarecrow, Building a Spud Tower or Growing Beans in a Bean Can. Lots of fun, and packed full of all the knowledge you'll need - plus recipes and some hilarious stories - this colourful guide is for anyone interested in growing their own food.   ...Show more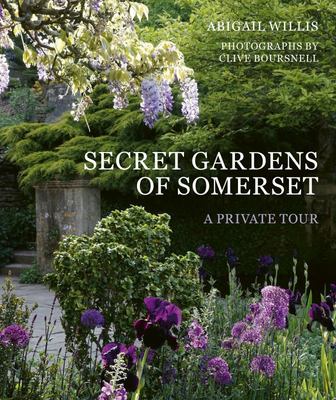 $55.00
NZD
Category: Gardening and Landscape Design | Series: Secret Gardens Ser.
The seventh largest county in Britain, Somerset is blessed with a mild climate, fertile soils and diverse landscapes that include the low lying Levels, a Jurassic coastline, the moorland uplands of Exmoor, and a collection of hill ranges, from the limestone Mendips in the north to the Poldens in the cen tre and the Blackdowns, Brendons, and Quantocks to the West. Somerset has long appealed to gardeners - this is the county in which two outstanding garden makers of the 20th-century - Margery Fish at East Lambrook Manor and Penelope Hobhouse (Hadspen, Tintinhull) - chose to make their gardens. Notable historic gardens include Hestercombe (two gardens for the price of one, with its restored 18th-century landscape 'stroll' garden and Jekyll/Lutyens 'Great Plat'), and Arts & Crafts style gardens at Barrington Court and Lytes Cary. Taunton, Somerset's county town, hosts one of the oldest flower shows in the country, started in 1831 and still thriving. Somerset's gardening scene is ever evolving. Sarah Mead's organic garden at Yeo Valley is one of only a few certified organic ornamental gardens in the UK, Piet Oudolf's 'Field' at Hauser & Wirth has given Bruton its own pocket of prestige prairie planting, while just down the road at The Newt (formerly known as Hadspen House and gardened by Penelope Hobhouse and Sandra and Nori Pope), is a highly lauded new garden and garden museum which opened in 2019. At Kilver Court in Shepton Mallet, an early 20th-century garden designed for factory workers and set against the uncompromising backdrop of a railway viaduct has been re-invigorated by fashion designer Roger Saul who has restored its 1960s rock garden and added a modern parterre of his own design. Charming lesser known gardens in Somerset include Midney Gardens, the Bishops' Palace in Wells, the Walled Garden at Mells, and the late Jean Lorraine's Greencombe Gardens, a organically run woodland garden overlooking the Bristol channel in Porlock. Somerset is home to top-flight nurseries such as Avon Bulbs, Kelways Nursery, Elsworthy Cottage Plants and Pennard Plants, along with excellent smaller enterprises such as CB Plants at Lower Severalls, and Long Acre Nursery, specialists in shady plants. Somerset's landscape has been shaped by horticulture: the Levels became a centre for intensive horticultural peat extraction in the 1960's. And for years a county that westward bound tourists raced through intent on getting to the holiday resorts of Devon and Cornwall, Somerset is increasingly recognised as a rewarding destination in its own right and whose inspirational gardens - historic and modern - reveal a seam of creativity every bit as fertile as its famous peat. ...Show more
$50.00
NZD
Category: Gardening and Landscape Design
Bestselling author Hilton Carter brings his unique eye and love of plants to show you how to create luscious interiors that not only look amazing but are good for your well-being, too. Hilton first guides you through his own plant journey, his inspirations, and his top ten favorite house plants. He then takes you on a Journey in Greenery where he showcases the homes of 12 inspiring plant parents that demonstrate the versatility of decorating with plants. From a tiny house in Venice, California and a light-filled loft in New York City, to a Berlin apartment decorated with vintage finds, and the Barcelona home of a ceramic artist, there are ideas for all types of spaces and budgets. Hilton then sets you off on your very own plant journey, taking you room by room, profiling the plants that are most suited to each: those that thrive in the tropical humidity of bathrooms, the erratic heat changes of kitchens, and plants that can live happily in the indirect light of an entryway or bedroom. Packed full of interior design advice such as using "statement plants" like Fiddle-leaf figs to create a focal point, how to layer your greenery by using hanging baskets, and how to assemble the perfect plant shelf, Hilton shows you how bringing houseplants into your home creates instant impact. Be inspired to create your own Wild Interiors with Hilton's expert styling advice, plus his hints and tips on plant care that take the mystery out of looking after your green friends. ...Show more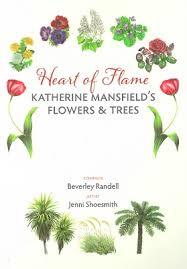 Evergreen
by Gestalten (Editor)
$120.00
NZD
Category: Gardening and Landscape Design
From rooftop gardens to flora-laden balconies, flowers and plants bestow warm grace to unconventional and indoor spaces. Private paradises nestled in the backyards of homes. Rooftops that act as community gardens. Edible patches of beauty hidden within city blocks. Evergreen shows the green aesthetic st atement that allows city dwellers to bring nature back into the every day and quenches urban gardening desires. Living with plants is mutually beneficial. Beyond the exchange of carbon dioxide and oxygen, leaves, flowers, and stems bring a warm and individual charisma to any space. From interior decorations to citywide projects, Evergreen invites both community and individual to nurture their green thumb and create a horticultural paradise. ...Show more
Sissinghurst: the Dream Garden
by Tim Richardson; National Trust (As told to); Jason Ingram (By (photographer)); Dan Pearson (Foreword by)
$70.00
NZD
Category: Gardening and Landscape Design
Step inside the world's most famous garden and understand the strength of its attraction since is was bought and transformed by writer Vita Sackville West and diplomat Harold Nicholson in the 1930s. This unforgettable garden of rooms is influential today for its design, its exuberant planting, and its e ffect on visitors as a complete garden experience. Author Tim Richardson explores its power and its magic, explaining the nuances of its evolution and shows how we can all enjoy it today.  ...Show more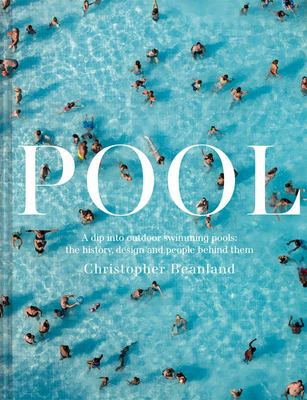 $45.00
NZD
Category: Gardening and Landscape Design
Take a dip into the history, design, and people behind the world's most fascinating outdoor swimming pools. The 1930s architecture of pools is often sleek and elegant, evoking speed and efficiency--and this volume captures their unique beauty in a series of spectacular photographs and archival images. It delves into their history: the pools' grand beginnings after the buttoned-up Victorian era, their falling popularity in the twentieth century, and the newfound appreciation for the outdoor pool, or lido, and outdoor swimming today. Journalist and architectural historian Christopher Beanland picks the very best examples from around the world, including the nearly 450-foot-deep seawater pool in Vancouver, Canada; Siza's concrete sea pools in Porto, Portugal; the restored art deco pool in Saltdean, UK, and the pool at the Zollverein Coal Mines in Essen, Germany. There's also information on lost lidos, background on the architecture of the pools, and interviews with pool users around the globe about why they swim. The beautiful pools include: McCarren Park Pool, Brooklyn, NY Neptune Pool, Hearst Castle, CA Sea Ranch, CA Icebergs Pool, Bondi Beach, Australia Alterlaa rooftop pools, Vienna, Austria Lido di Milano, Milan, Italy Kennedytown Pool, Hong Kong, China San Alfonso Del Mar, Chile Sea Point Pool, Cape Town, South Africa Phoenicia Hotel Pool, Beirut, Lebanon Zelen zaba, Slovakia Molitor, Paris, France Blue Lagoon, Iceland ...Show more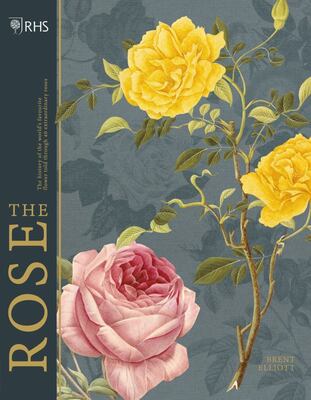 $55.00
NZD
Category: Gardening and Landscape Design
Arranged chronologically, The Rose brings to life the arrival of each flower in gardens, detailing the history of the layout of rose gardens and the role that roses play in the 'language of flowers'.
$60.00
NZD
Category: Gardening and Landscape Design
Cultivated: The Elements of Floral Style elevates floral design to fine art in this richly informative work on the principles of floral style. A charming and intelligent mentor, Christin Geall emboldens designers, gardeners, and entrepreneurs to think differently and deeply about their work with flowers as she draws upon the fine arts and historical sources, exploring Baroque music, the paintings of the Impressionists, or the work of floral innovators like Gertrude Jekyll and Constance Spry.   Covering all aspects of floral design, including choosing plants to grow and arrange, selecting tools and vessels, balancing color and form, and even photographing and selling arrangements, Cultivated offers universal lessons for all levels of practitioners, budgets, and materials. Geall's stunning photographs of her own lush designs illustrate techniques for creating brilliant arrangements that spark the imagination. ...Show more