$26.00
NZD
Category: Classics for Children | Reading Level: Children's - Grade 4-6, Age 9-11
A beautiful hardback cloth cover edition of Little Women by Louisa May Alcott - a novel loved by adults and children alike. Come laugh and cry with the March family. Meg - the sweet-tempered one. Jo - the smart one. Beth - the shy one. Amy - the sassy one. Together they're the March sisters. Their fathe r is away at war and times are difficult, but the bond between the sisters is strong. The family may not have much money, but that doesn't stop them from creating their own fun and forming a secret society. Through sisterly squabbles, happy times and sad, their four lives follow very different paths, and they discover that growing up is sometimes very hard to do... ***PLUS a behind-the-scenes journey, including an author profile, a guide to who's who, activities and more...*** Louisa May Alcott (1832-88) was brought up in Pennsylvania, USA. She turned to writing in order to supplement the family income and had many short stories published in magazines and newspapers. She was reluctant to write a children's book but then realized that in herself and her three sisters she had the perfect models. The result was Little Women (1868) which became the earliest American to become a classic. ...Show more
$23.00
NZD
Category: Classics for Children | Series: Pippi Longstocking | Reading Level: Children's - Grade 3-4, Age 8-9
Pippi Longstocking is nine years old. She has just moved into Villa Villekulla where she lives all by herself with a horse, a monkey, and a big suitcase full of gold coins. The grown-ups in the village try to make Pippi behave in ways that they think a little girl should, but Pippi has other plans! She would much rather spend her days arranging wild, exciting adventures to enjoy with her neighbours, Tommy and Annika, or entertaining everyone she meets with her outrageous stories. Pippi thinks nothing of wrestling a circus strongman, dancing a polka with burglars, or tugging a bull's tail. Generations of children have fallen in love with Pippi Longstocking. Just like Tommy and Annika, readers are instantly charmed by her warmth and sense of fun. Astrid Lindgren's children's classic first appeared in 1945. Astrid once commented, 'I write to amuse the child within me, and can only hope that other children may have some fun that way, too.' When she was growing up, Lauren Child loved Astrid Lindgren's books. She remembers: 'I discovered Pippi when I was about eight years old and found her completely inspiring.' Known and loved as the creator of some equally feisty little girls - notably Clarice Bean and Lola - Lauren has brought her own inimitable style to this beautifully-illustrated edition of Pippi Longstocking. ...Show more
$18.50
NZD
Category: Classics for Children | Reading Level: Children's - Kindergarten, Age 5-6
Share in fifty years of magic... The classic story of Sophie and her extraordinary teatime guest has been loved by millions of children since it was first published fifty years ago. The Tiger has been coming to Tea for 50 glorious years! The doorbell rings just as Sophie and her mummy are sitting down t o tea. Who could it possibly be? What they certainly don't expect to see at the door is a big furry, stripy tiger! This inimitable picture book is perfect for reading aloud, or for small children to read to themselves time and again. First published in 1968 and never out of print, it has become a timeless classic enjoyed and beloved by generations of children. The magic begins at teatime! ...Show more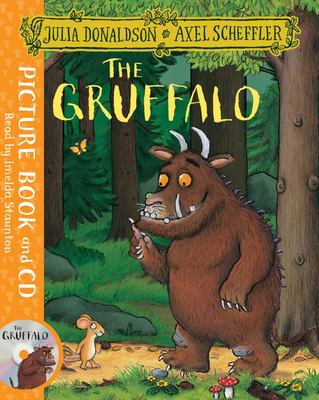 $23.00
NZD
Category: Children's Picture Books | Series: Gruffalo
A beautifully designed book and CD edition of the classic children's picture bookA special book and CD edition of the bestselling The Gruffalo. "A mouse took a stroll through the deep dark wood. A fox saw the mouse and the mouse looked good." Walk further into the deep dark wood, and discover what hap pens when a quick-witted mouse comes face to face with an owl, a snake . . . and a hungry Gruffalo! Julia Donaldson and Axel Scheffler's The Gruffalo is an undisputed modern classic and has become a best-selling phenomenon across the world with over 13.5 million copies sold. This award-winning rhyming story of a mouse and a monster has found its way into the hearts and bedtimes of an entire generation of children and will undoubtedly continue to enchant children for years and years to come. No home should be without The Gruffalo! The Gruffalo Book and CD Pack features the classic story with a stunning redesigned cover and finish, and a story CD read aloud by actress Imelda Staunton, making it a must-have addition to the bookshelves of all Donaldson and Scheffler fans - big and small! Other available book and CD packs with redesigned covers are The Gruffalo's Child, Room on the Broom, The Snail and the Whale, The Smartest Giant in Town, Monkey Puzzle, Charlie Cook's Favourite Book, and A Squash and a Squeeze. ...Show more
$18.00
NZD
Category: Classics for Children | Series: Hairy Maclary and Friends | Reading Level: Children's - Kindergarten, Age 5-6
The classic story in a new, larger format. Hairy Maclary goes off for a walk with a few of his friends - and comes up against a nasty surprise in the shape of Scarface Claw! Read all the Hairy Maclary and Friends books by Lynley Dodd! Hairy Maclary's Bone; Hairy Maclary Scattercat; Hairy Maclary's Cat erwaul Caper; Hairy Maclary's Rumpus at the Vet; Slinky Malinki; Hairy Maclary's Showbusiness; Slinky Malinki, Open the Door; Sniff-Snuff-Snap!; Schnitzel Von Krumm Forget-Me-Not; Slinky Malinki Catflaps; Slinky Malinki's Christmas Crackers; Hairy Maclary's Hat Tricks; Scarface Claw; Schnitzel Von Krumm, Dog's Never Climb Tress; Hairy Maclary, Sit; Hairy Maclary and Zachary Quack; Magnet Fun with Hairy Maclary; Hairy Maclary, Shoo; Hairy Maclary and Friends Little Library; Slinky Malinki, Open the Door; Slinky Malinki Early Bird; Where is Hairy Maclary?; Sticker Fun with Hairy Maclary; My Cat Likes to Hide in Boxes. ...Show more
$18.00
NZD
Category: Children's Picture Books
"I wrote to the zoo to send me a pet . . ." Rod Campbell's classic lift-the-flap book Dear Zoo is a firm favourite with toddlers and parents alike. This interactive pop-up edition retains all the charm of the original story and is packed full of exciting surprises. Young children will love lifting the flaps to discover the animals the zoo has sent - a very tall giraffe, a fierce lion and even a very jumpy frog. Will the zoo ever manage to send the perfect pet? With bright, bold artwork, a catchy refrain and a whole host of favourite animals, The Pop-Up Dear Zoo is a must for every child's bookshelf. ...Show more
$35.00
NZD
Category: Classics for Children
Few children's classics can match the charm and originality of Frances Hodgson Burnett's The Secret Garden, the unforgettable story of sullen, sulky Mary Lennox, "the most disagreeable-looking child ever seen." When a cholera epidemic leaves her as an orphan, Mary is sent to England to live with her rec lusive uncle, Archibald Craven, at Misselthwaite Manor. Unloved and unloving, Mary wanders the desolate moors until one day she chances upon the door of a secret garden. What follows is one of the most beautiful tales of transformation in children's literature, as Mary her sickly and tyrannical cousin Colin and a peasant boy named Dickson secretly strive to make the garden bloom once more. A unique blend of realism and magic, The Secret Garden remains a moving expression of every child's need to nurture and be nurtured--a story that has captured for all time the rare and enchanted world of childhood. ...Show more
$15.00
NZD
Category: Classics for Children
Winnie-the-Pooh may be a bear of very little brain, but this adorable little book is teeming with wise words and useful advice. Covering important subjects such as 'Manners', 'Keeping Trim' and 'Gastronomic Disappointment', this charming and humorous book gives you Pooh's unique take on life. Based on the classic Winnie-the-Pooh stories by A. A. Milne and featuring E. H. Shepard's timeless illustrations. A lovely gift for a friend or an ideal stocking filler. ...Show more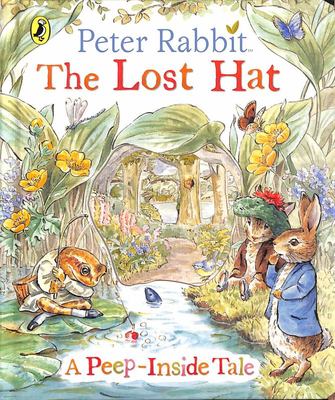 $23.00
NZD
Category: Classics for Children | Series: Peter Rabbit
Peter Rabbit and Benjamin Bunny are having a lovely time at the pond when they realise Benjamin has lost his favourite hat! Can the two bunnies find the hat in time to get home for tea? Follow Peter and Benjamin through this story with flaps to lifts and holes to peep through.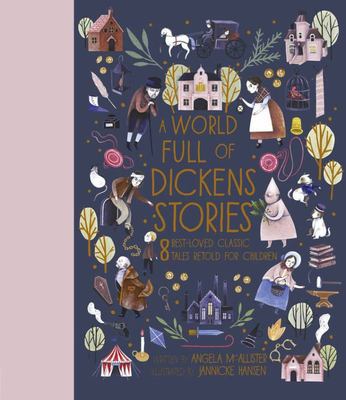 $28.00
NZD
Category: Classics for Children
A beautifully illustrated anthology of some of Charles Dickens' greatest works retold and adapted by the incredibly talented Angela McAllister.
$33.00
NZD
Category: Classics for Children
'Travel, change, interest, excitement!' One day Mole pokes his nose out of his burrow and discovers that the world is an exciting place. He meets brave Ratty, kind old Badger and the rascally Mr Toad, and together they go adventuring . . .The Wind in the Willows is a classic animal adventure that charm s and enthrals. This edition contains the original full-colour illustrations by E H Shepard, a partnership that has never been bettered. ...Show more